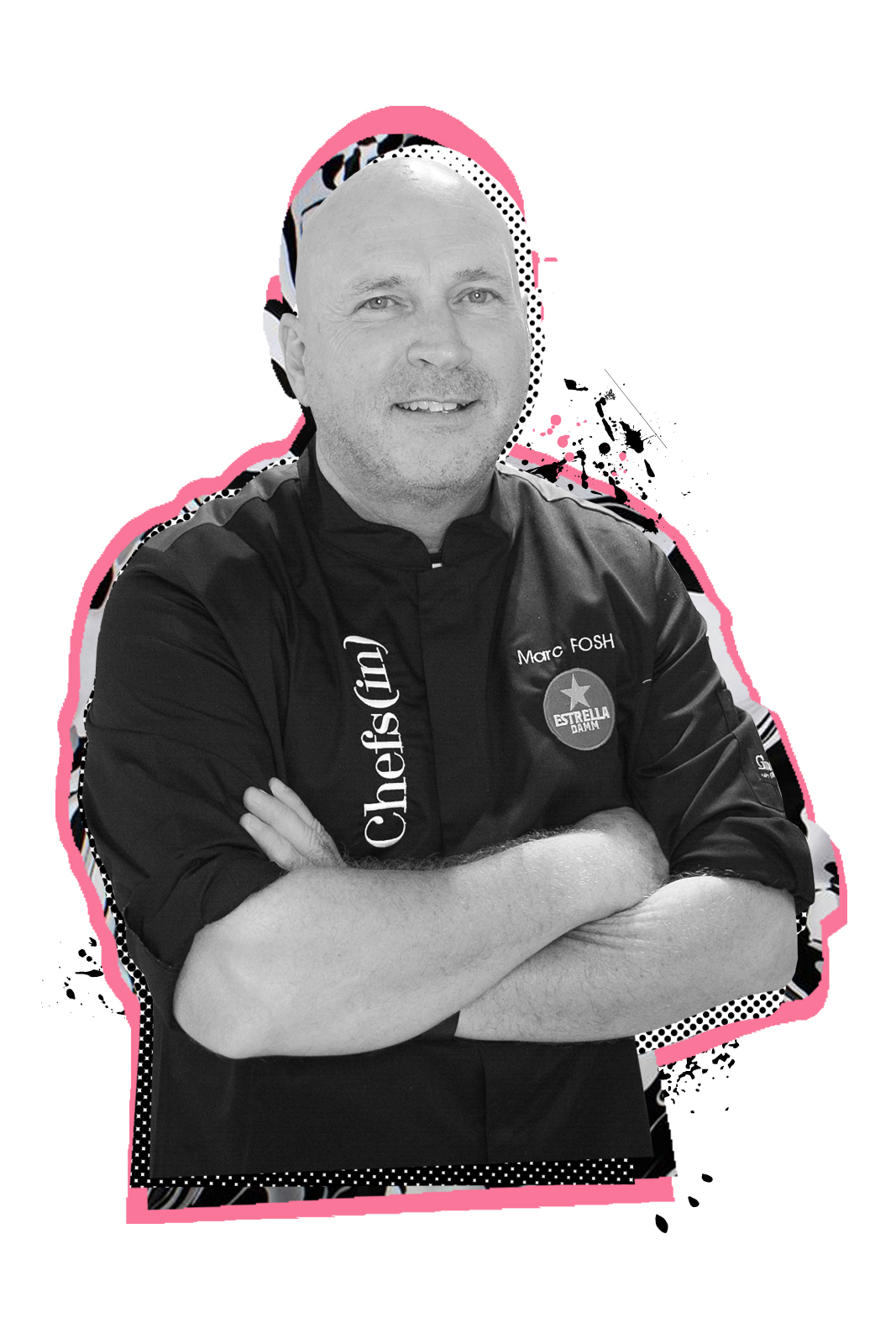 Marc Fosh
Marc Fosh is one of Europe's most exciting and creative cookery talents and without doubt one of Britain's most successful culinary exports. He began his culinary career at London's Greenhouse restaurant in 1981, before moving on to the Michelin-starred Chelsea Room at the Carlton Tower Hotel.
In 1991 his passion for discovering new dishes led him to Spain where he became part of the Spanish resurgence onto the global, gastronomy map.
Living and working in Spain he developed his own unique style of cuisine focusing on fresh ingredients and quality of produce, to which he adds a touch of inspired genius. The result is a modern, yet simple cuisine with clean tastes and depths of flavour. In 2002 Marc become the first and only British Chef to be awarded a Michelin Star in Spain.
In 2009, Marc opened his own Restaurant in Palma de Mallorca with Business Partner Robert Bragagnolo. SIMPLY FOSH is located in the Hotel Convent de la Missio where contemporary design, blends seamlessly with traditional features the hotel styling reflects the roots of Marc's menu, which features authentic Mediterranean food, treated to a modern twist. The menu changes seasonally but may include Yellow Gazpacho with Avocado-olive oil Sorbet and Marinated Salmon or "Cremoso" of chocolate & Basil with Mango & Pollen. The restaurant opened to rave reviews and has quickly become Palma's premiere culinary destination.
In 2010 the Marc Fosh Restaurant group opened "TASCA DE BLANQUERNA", a vibrant restaurant serving the best in regional Spanish cuisine. Tasca's menu places a strong emphasis on local produce, organic ingredients and sustainability, and in doing so serves authentic Spanish dishes with a sprinkle of Fosh magic.
The latest addition to the group's portfolio exemplifies Marc's commitment to excellent cuisine through uncomplicated food. MISA BRASERIA opened in February 2011 and the kitchen produces exciting dishes with intense flavours, Mediterranean influences and a Modern-Rustic feel. Dishes range from Catalan Style Fish Soup with monkfish & Mussels to Slow cooked Fillet of beef baked in hay & Mountain herbs to Classic Chocolate Marquise.
Marc also provided the first and business class menus for Germany's flagship airline Lufthansa and has appeared as a guest Chef at Hangar 7, Salzburg. He recently became the global brand ambassador for Braun, providing his image and expertise in the area of recipe creation; participating in PR and Marketing campaigns related to various products manufactured by Braun, including the Multiquick line of hand blenders and other kitchen appliances. Fosh also travels to Moscow regularly where he acts as Consultant Chef to one of the Russian capital's top restaurants.
[thb_title style=»style7″ title=»Su Instagram»][thb_instagram columns=»3″ column_padding=»no-padding» link=»true» username=»marcfosh» number=»9″ access_token=»3567328985.37001f5.1a1fd125c90e433892672a8430dec98c»]
[thb_title style=»style7″ title=»Su restaurante está aquí»]
[thb_title style=»style7″ title=»Reserva en su restaurante»]
[thb_title style=»style7″ title=»Contacta con el chef»]
[thb_title style=»style7″ title=»Noticias del chef en Chefs(in)»][thb_postslider navigation=»true» source=»size:All|order_by:date|order:DESC|post_type:post|tags:916,959,53,955″]
[thb_title style=»style7″ title=»Degusta Chefs(in) by Marc Fosh»]