Recipes are not always the brilliant thinking of the chef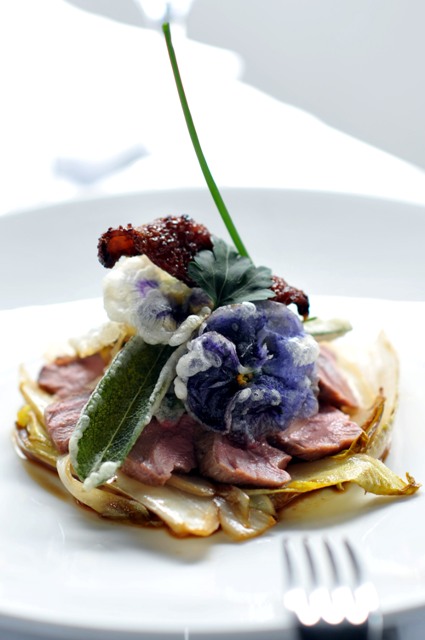 One of my best dishes was born thanks to the lack of memory of one my chefs. I was working at that time in the busy World Trade Center restaurant in Rotterdam, while we were making an order list for the next day, I asked one of the chefs if we still had honey in the storage room and his answer was" yes, chef plenty". We had a classic dish on the menu at that time "duck with honey and thyme sauce", when we sold it the next day, the same chef came to me to tell me that there was no honey in the storage, at that moment the first thing that came to my mind was to put his head in the meat grinder! But I am the head chef so no excuse, I rather come with a solution than killing somebody. To put some sweetness on the fat of the duck I decided to used "appelstroop" (apple syrup), I was hoping the guest would not taste the difference. After dinner I went to the restaurant to talk with my guests when I arrived to the table that was having the duck and before I could say anything the guest shouted "what have you done with the duck !!!" I started sweating and then he said "It is brilliant!!!" so I had to confess it was the apple syrup instead of the honey.
This is the anecdote of how one of my signature dishes duck with calvados sauce was born.
And this is the Conclusion: imagination is always better than murder!!!
Visit our page www.zeepalma.com to get the recipe of the duck with calvados sauce.